The Canadian Adventures of Sherlock Holmes is based on Sir Arthur Conan Doyle's legendary detective Sherlock Holmes and his trusted colleague Dr. John Watson as they travel across late 19th century Canada. In their epic journey they encounter incredible characters and memorable mysteries.

"It is the best ''Holmes in Canada'' book that I''ve ever read, easily eclipsing Ronald C. Weyman''s books. Well worth a look for the Sherlockian pastiche reader who enjoys stories featuring Holmes outside his ususal environs." –– Charles Prepolec The Singular Society of the Baker Street Dozen

"This new set of Holmes and Watson adventures is guaranteed to intrigue and thrill mystery lovers, Holmes fans, and Canadian history buffs alike as the reader is treated to a fascinating glimpse into the world of Victorian Canada of 1897. Gaspar captures the true essence of the Sherlock Holmes oeuvre, and adds a tantalizing insight into the relationship between the erratic Baker Street sleuth and his friend and chronicler, Dr. John H. Watson." –– Blackfriars Publications


It was in the middle of May 1897, soon after the adventure of The Devil's Foot, when Sherlock Holmes and I were to begin a series of adventures across the Atlantic, in Canada.
opening line,
The Adventures Aboard
the Dominion City

The Canadian Adventures of Sherlock Holmes is also available on Kindle.

Double click here to edit this text.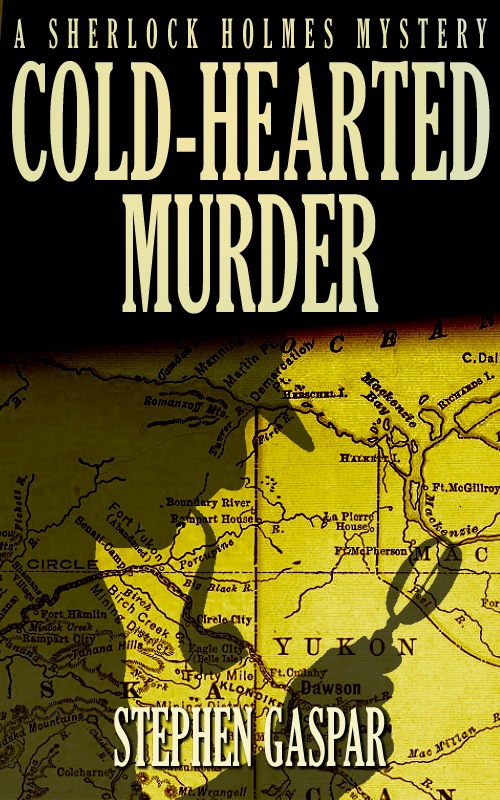 Double click here to edit this text.
The new Sherlock Holmes adventure is a case of Cold-Hearted Murder!

When grotesque murders are committed during one of the hottest summers in London, Sherlock Holmes and Dr. Watson are drawn into the investigation.

Cold-Hearted Murder is one of the most baffling and bizarre cases Sherlock Holmes has ever investigated. Why are the victims being monstrously mutilated? Why are they being murdered in cold locations? What is the significance of the Golden Triangle?

Available only on Kindle.

Cover design by Greg Maxwell